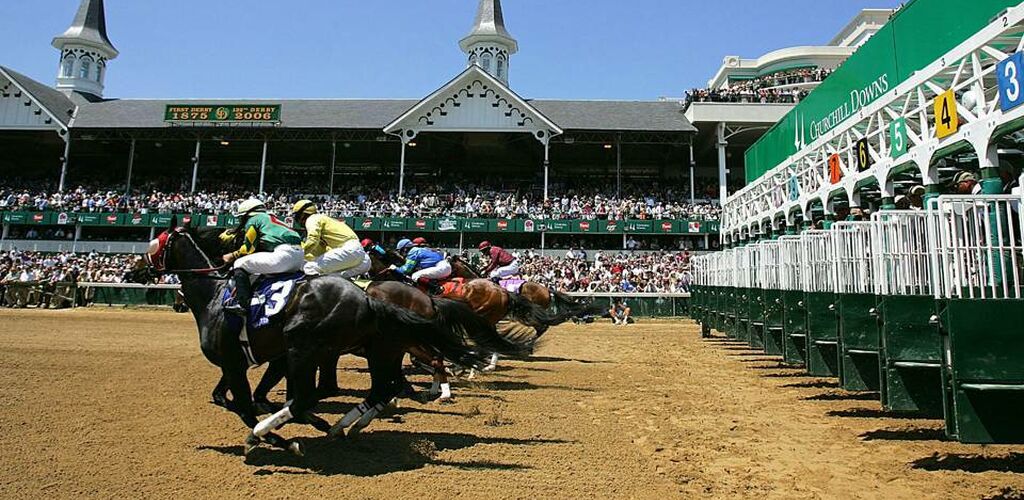 Post Time to Murder Package 5/3
The ultimate Kentucky Derby Party with a twist
An overnight Murder Mystery from our friends at Murder and Merriment. 
May 4 at 3 PM – May 5 at 11 AM
You are all set for an evening of celebration and viewing the Kentucky Derby. Ladies are adorned in their Derby Hats and the men are dressed to the nines. But suddenly your evening of fun and the Run for the Roses is sent in a dark direction with...Murder!!
Gather the clues, interview the suspects and have a blast trying to solve this tantalizing mystery with the back-drop of beautiful Punderson Manor.

Your package includes:

Overnight accommodations for Saturday in a standard room at Historic Punderson Manor
A cocktail reception to watch the Kentucky derby with light apps and 2 drink tickets. Ladies, do not forget your hats!
A dinner buffet Saturday evening
A breakfast buffet on Sunday morning
An overnight Murder Mystery Interactive that is sure to entertain.
Package Prices: 
Single Occupancy: $224 plus tax
Double Occupancy: $349 plus tax
Triple Occupancy: $474 plus tax
Quad Occupancy: $599 plus tax
Special room rates available for Friday, May 3rd for all guests attending the Murder Mystery Event.
This can only be booked directly with Punderson Manor by calling 440-564-9144
Cabins are available for larger parties. Please ask for details.
Full payment is taken with your reservation.
Cancellation with full refund with a $30.00 cancellation fee up to 2 weeks before the event. *For your protection, these tickets are non-transferable.

Ready for your seat at the Kentucky Derby Murder Mystery?
Call us directly to book your package! Don't forget to add Friday night at a great rate! 440-564-9144