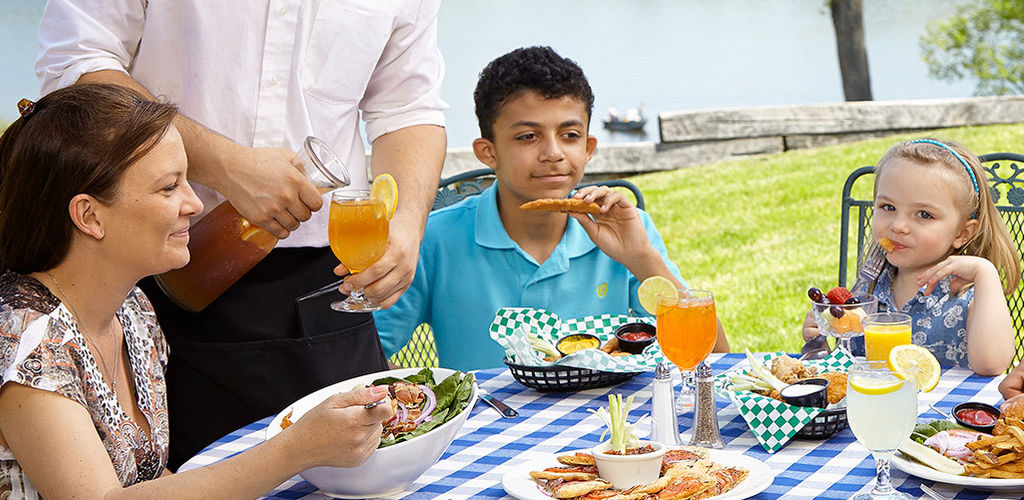 Click Here for Pancake Breakfast Details - Call for Reservations! 440-564-9144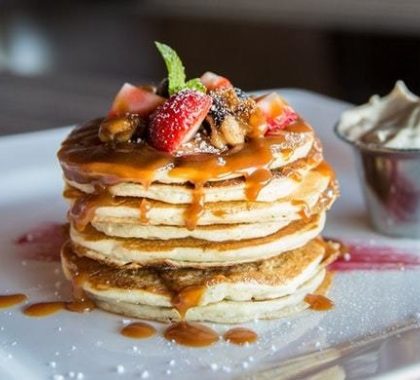 Spring is coming! And that means Maple Syrup!
...........and PANCAKES! 
Join us on the following Sundays for our Pancake Breakfast Buffet with special Toppings Bar! 
March 3, 10, 17, 24, 31 | April 7, 14, 28
Only $11.99 per adult/$6.99 children under nine/Two and under Free.
---
Save Room for Seconds
From classic fish and chips to Beef Wellington and a variety of fresh made sandwiches, the Punderson Lodge restaurant – the Cherry Dining Room – features family-style cooking for breakfast, lunch and dinner daily, year round. Be sure to visit our gift shop, filled with many homemade food products and other unique gift items to remind of your visit to Punderson Manor.
The Cherry Dining Room
The Punderson Lodge restaurant – the scenic Cherry Dining Room – offers an elegant family-oriented atmosphere serving breakfast, lunch, and dinner daily. Seating is available for 108 guests.
Hours
Breakfast: 8:00—11:00 a.m.
Lunch: 11:30 a.m.—2:00 p.m.
Dinner: 5:00—8:00 p.m. 
Note: Dinner hours extend to 9:00 p.m. on Friday and Saturday.
Menus
Breakfast
Lunch
Dinner
Wine Menu
---
Additional Restaurant Information
Are you ready?
Book your stay with us today, and come see for yourself!
Check Availability