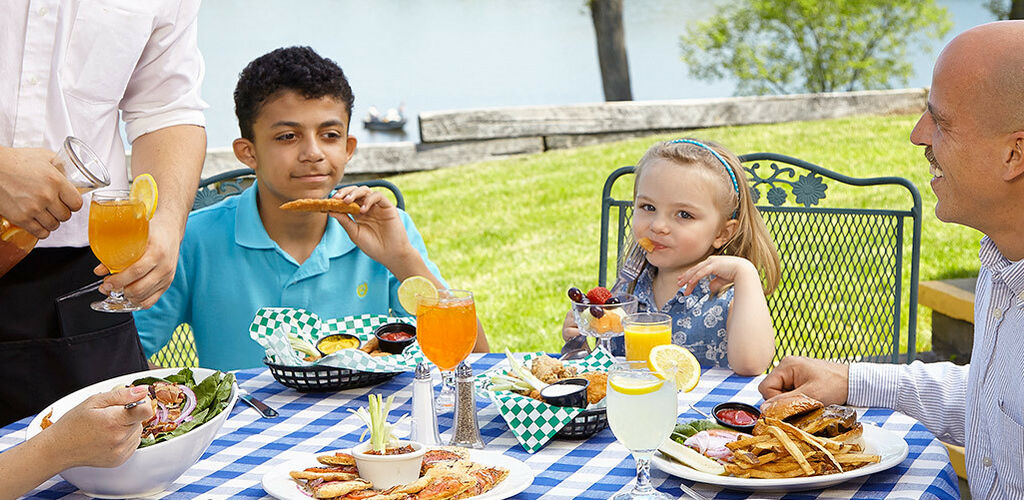 Save Room for Seconds
From classic fish and chips to Beef Wellington and a variety of fresh made sandwiches, the Punderson Lodge restaurant – the Cherry Dining Room – features family-style cooking for breakfast, lunch and dinner daily, year round. Be sure to visit our gift shop, filled with many homemade food products and other unique gift items to remind of your visit to Punderson Manor.
---
The Cherry Dining Room
The Punderson Lodge restaurant – the scenic Cherry Dining Room – offers an elegant family-oriented atmosphere serving breakfast, lunch, and dinner daily. Seating is available for 108 guests.
Hours
Breakfast: 8:00 a.m.—11:00 a.m.
Lunch: 11:30 a.m.—2:00 p.m.
Dinner Sunday-Thursday: 5:00 p.m.—8:00 p.m.
Dinner Friday & Saturday: 5:00 p.m.—9:00 p.m.
View Current Menus
Wine Menu
---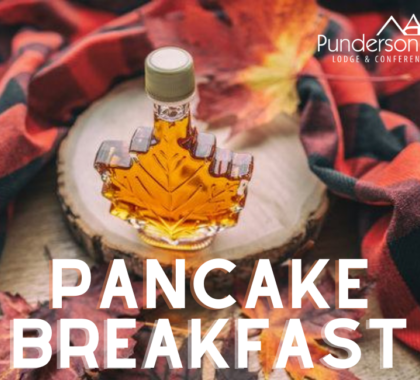 Pancake Breakfast
Sundays in April from 8:00 - 11:30 a.m.
During the maple syrup harvesting season, Punderson Manor is a beautiful spot to stop and enjoy the mouthwatering greatness of pancakes and local maple syrup.
You will start with a plate full of pancakes, scrambled eggs and choice of bacon or sausage then you can ask your server to keep the pancakes coming until you can't eat anymore.
Adults $12.99 / Seniors $10.99 / Children under 10, $6.99
Reservation are required as seating is limited
440-564-9144
Are you ready?
Book your stay with us today, and come see for yourself!
Check Availability