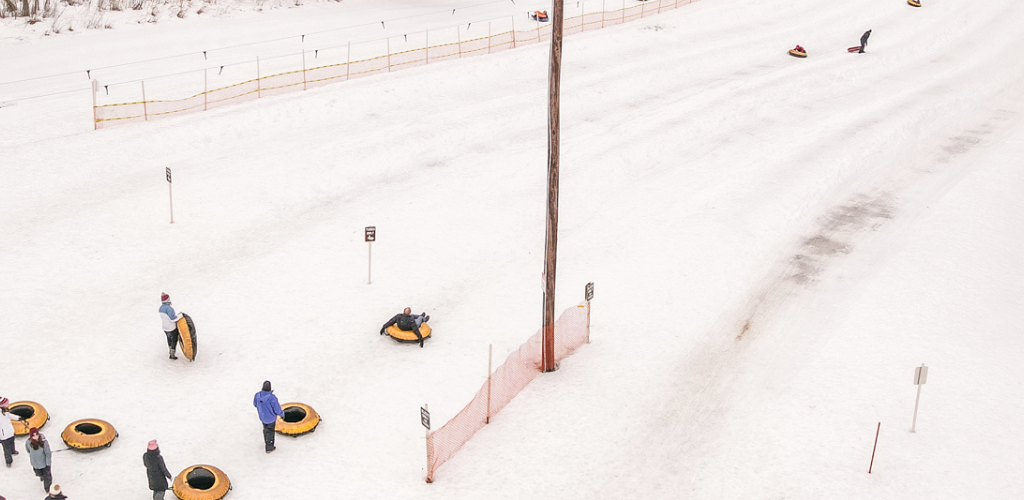 Winter Fun is here! The Punderson Chalet and Sledding Hill will be open soon for the 2023 season (weather dependent). Once the ground is frozen & the snow is packed, the fun starts!
Give our Winter Hotline a call to check on the current conditions and hours for the Punderson Chalet and Tow Ropes.
Punderson Manor now operates the snow chalet, so you can plan your winter getaway, including the sled hill, when booking your overnight stay.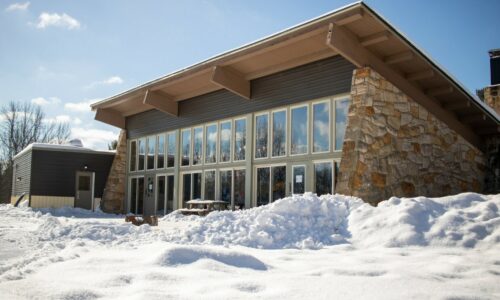 Punderson Chalet
The Chalet will be open on winter weekends and offering concession, fun games, and a wood burning fireplace!
Friday: 4:00 - 8:00 pm
Saturday: 11:00 am - 8:00 pm
Sunday: 11:00 am - 8:00 pm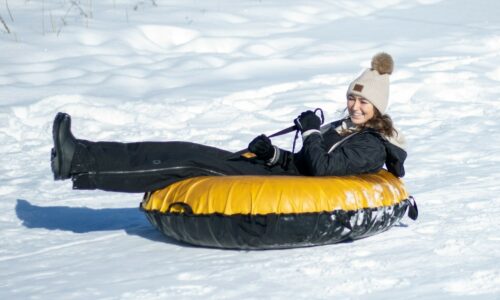 Sled Hill
The Punderson Sled Hill offers 5 lanes for sledding. Three lanes will be open to Punderson Snow Tubes on the weekends and these lanes will have use of the tow ropes, when operating. The far right two lanes are for those bringing their own tubes and will not be permitted to use the tow ropes. During the weekday, plan to bring your own sled if you would like to utilize the hill.
Snow Tubes can be rented for $5 / hour on winter weekends.
Sled Hill Rules:
Riders must be age 5 and older
One Rider Per Tube
One Tube on the track at all times.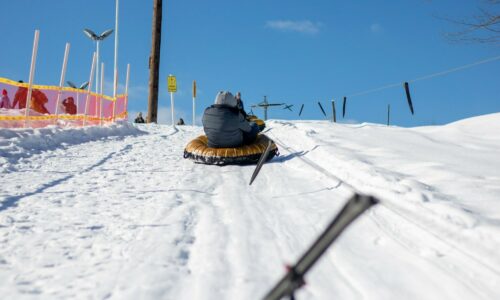 Sled Hill Tow Rope Operating Hours
The tow ropes will run each winter weekend, depending on weather. Call the Winter Activity Line for the current conditions and hours. Only rented snow tubes can use the tow ropes.
Friday: 4:00 - 8:00 pm
Saturday: 11:00 am - 8:00 pm
Sunday: 11:00 am - 8:00 pm
440-564-7825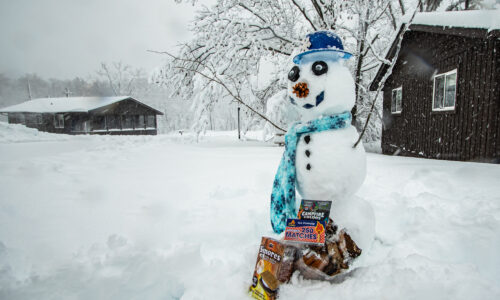 Make it a Snow Day!
Add the SNOW MUCH FUN package to your guest room or cabin for a full winter experience.

Package includes: Build Your Own Snowman Kit, Sledding for 4 people at the Chalet, Cocoa and Cookies in your guestroom
Request this Add-On