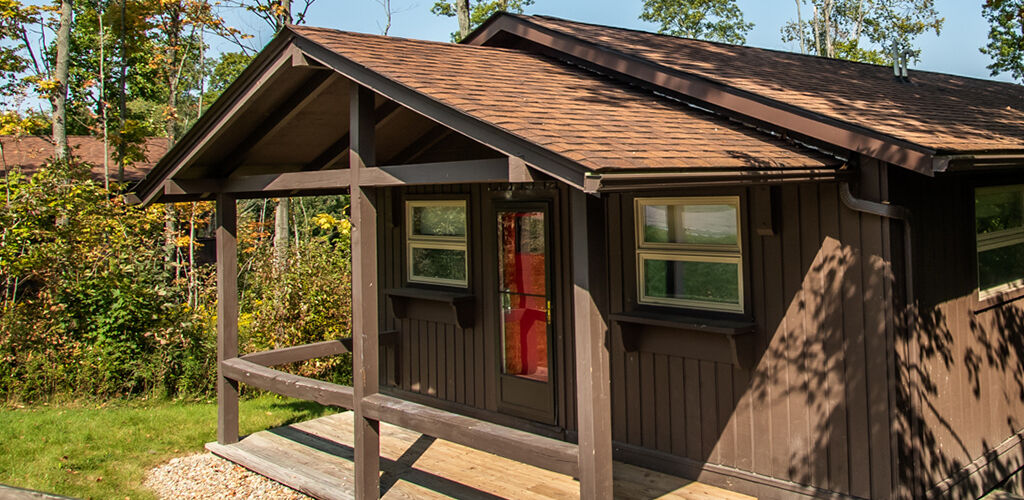 Experience the Best of Punderson State Park
Each cabin has been upgraded for a best-ever experience in the heart of Punderson State Park. If guests have stayed here in the past, we invite them to book a return trip and see the refurbished cabins for themselves. And if a person has never visited Punderson State Park, this is a perfect reason to schedule an escape. Our two-bedroom cabins are tastefully decorated, fully furnished and include the modern amenities you need for a comfortable stay-including WiFi. While the state park offers so much natural beauty, guests also need comfort and relaxation. We aim to please.
Check-In and Check-Out Times:
Check-in time: 4:00 p.m.
Check-out time: 10:00 a.m.
Cabin Supply List
To assist with your travel preparations, we are pleased to provide the following list of the supplies available in our lakeside cabins.
Are you ready?
Book your stay with us today, and come see for yourself!
Check Availability