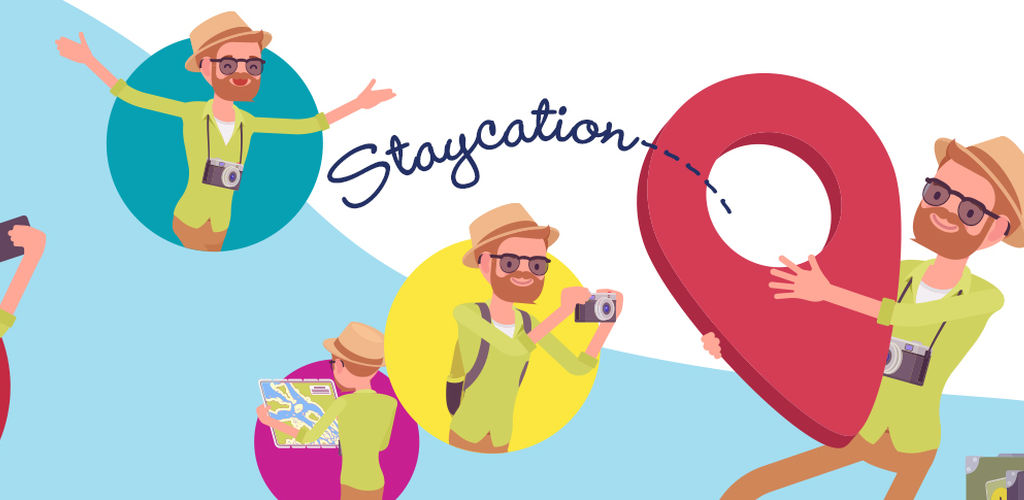 Fantastically Familiar
It's a great time of year to get out and experience something new, or see something familiar with a new perspective. Pack your bags, grab your camera, and get ready—you're about to take a staycation.
That's right, you won't need plane tickets for this trip, no long lines or security checks. You don't even have to worry about your itinerary! That's because we've created an insider's guide for getting away right here around Punderson Manor. Who ever said adventure can't be close to home?
Below you'll find our favorite local attractions. Food and drink, art and music, shopping, unwinding, exploring with the family—it has something for travelers of all sorts. You might be surprised at what you find, and you'll never be so proud to call this place home.
Enjoy your stay.
Your Staycation Itinerary
Mangia! Mangia! (restaurant)
Why we love it: The best Italian restaurant around… and maybe ever!
Why you'll love it: They use fresh, homemade dough for all their dishes. The pizza is unbeatable!
Warren's Spirited Kitchen (evening drinks)
Why we love it: They specialize in handcrafted cocktails featuring bourbon whiskey from a local award-winning distillery.
Why you'll love it: The drinks, of course! We recommend the Cleveland Old Fashioned.
DS Cakes and Sweet Cafe (caffeine fix)
Why we love it: Lunch is great, the desserts even better! They serve locally-owned Fig Leaf coffee as well.
Why you'll love it: They serve the best shortbread cookies on the planet!
Observatory Park (beautiful views)
Why we love it: This is one of only 39 Dark Sky Parks in the U.S. (and 55 in the world).
Why you'll love it: The observatory and two telescopes provide a great means to see the stars and other astronomical events. Kids love this place!
Buckeye Trail (the outdoors are calling)
Why we love it: This 1,000+ mile hiking trail winds all around Ohio, passing through some of the state's finest attractions and landscapes.
Why you'll love it: There's no better way to escape the hustle and bustle of everyday life to catch some fresh air. Trail passes close by Punderson Manor!
Holden Arboretum (family fun)
Why we love it: One of the nation's largest arboretums, with over 3,500 acres across Lake and Geauga county.
Why you'll love it: The Arboretum's beauty is stunning and vast. The Emergent Tower and canopy walk is a new addition that provides more breathtaking views; on a clear day you can see miles of Lake Erie and downtown Cleveland!